Our Services
Serving Los Angeles County
Blessed To Clean in Valencia, CA is a carpet cleaning company run at the helm of detail-driven and quality-conscious experts. We are specialized in hardwood floor cleaning, tile and grout and upholstery cleaning, to boot. Call 661-713-4870 to reach our qualified professionals.

* Carpet Cleaning Services
* Tile and Grout Services
* Upholstery Cleaning Services
* Hardwood Floor Cleaning Services
* Hardwood Polish Services
* Carpet Odor Control Services
* Carpet Repair Services
* Carpet Deodorizing Services

About Us
Carpet Cleaning Service Valencia CA
At Blessed To Clean in Valencia, CA, we know what it takes to restore the cleanliness of a carpet. Our carpet cleaning service has been trusted by countless residential and commercial property owners seeking top-quality carpet cleaning solutions. We are insured for your peace of mind, established since 2018 and confident in our team of experts.

With our wealth of experience and state-of-the-art carpet, tile and grout cleaning equipment, we perform excellently in each job without putting a damper on your time. We offer same-day service, as well. Our staff handles hardwood floor cleaning, hardwood polish, carpet odor control and carpet repairs. If your favorite sectional couch is in need of restoration, ask us about our affordable upholstery cleaning services. From carpet deodorizing to a full carpet cleaning service, we have what you need.

Call Blessed To Clean in Valencia, CA at 661-713-4870 to speak to our staff, for information about our competitive rates or to learn more about our available services.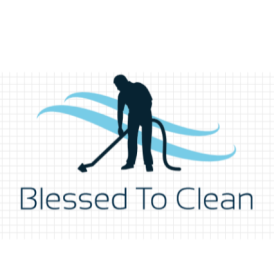 Carpet Cleaning Service Valencia CA
---
Business Hours
Mon
8:00 AM - 7:00 PM
Tue
8:00 AM - 7:00 PM
Wed
8:00 AM - 7:00 PM
Thu
8:00 AM - 7:00 PM
Fri
8:00 AM - 7:00 PM
Sat
8:00 AM - 7:00 PM
Sun
8:00 AM - 6:00 PM
Payment Methods
Master Card, VISA, American Express, Discover, Check, Cash